Professional Services
Full Service IT Consulting
You may be tech-savvy or have others on your staff who are, and that may get you by…for awhile.  When you just don't have the time, technical resources or know-how to take on the larger projects, that's where we come in.  We have the breadth of knowledge to tackle any project big or small.  Let our team of experts handle the complexities, freeing up you and your staff to pursue revenue-generating opportunities and the business of your business.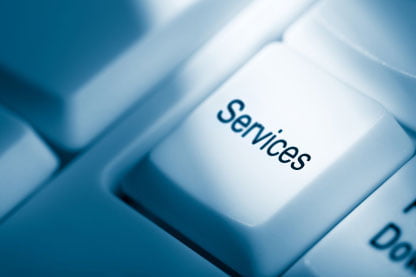 Hardware & Software Upgrades
Nextech is equipped to handle all your hardware and software upgrade needs.  Maybe you need to upgrade all of your systems to a newer version of Windows or replace your outdated desktops, laptops or even your server(s).  Perhaps you just want to boost the performance of your older systems by adding a Solid State Drive (SSD).
Our expertise and partnerships with a wide variety of hardware and software vendors give us the flexibility and buying power to procure the best solution for your company at the best price.
Virtualization
Nextech can bring your business into the 21st century with virtualization solutions that save you money by purchasing one or more high-efficiency servers and "virtualizing" or combining other application-based servers on them. This can reduce the upfront capital spent on hardware as well as ongoing administrative costs.
Virtualizing can significantly improve your ability to recover from hardware failure as well.
Cloud Migration
Nextech is a full service cloud solutions provider with expertise in Amazon AWS, Microsoft Azure, Microsoft Office 365 and other specialized cloud providers.
Cloud services create a wealth of opportunities, but they can also be daunting.  In order to properly leverage the cloud, it has to fit into your overall business strategy, you must be able to identify areas for greater efficiency so you can get a return on your investment.
Like every business decision, moving to the cloud has benefits and costs. Nextech can help you both.  Sometimes moving your data into the cloud isn't the right decision, and we can help there too!
Whether you want to move your email into the cloud, or your entire IT infrastructure we can assist every step of the way.
Relocation Services
Moving?  Building?  Adding a satellite office?
Nextech can help you design your new network infrastructure to suit your ever changing business needs.  Will you need new phones or computers?  How about servers?  Will they all work together?
Whether you are moving into a new office, building your own office or expanding into two or more offices, we'll handle the design and then assist with the physical relocation to ensure that your organization has a smooth transition into your new facility.
Need an equipment loan for all the new telephones and computers?  Yep, we can do that too!